Prime Performance Services
Prime Performance Services offers hands-on manufacturing solutions,
based on decades of experience. Whatever your challenge, we've been there before.
Immediate and sustainable change is what you can count on.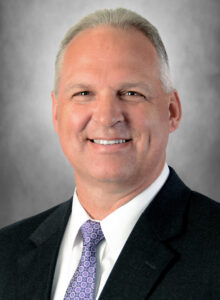 I'm Jay Phillion, founder of Prime Performance Services and executive with 35+ years of experience working with some of the largest manufacturing companies in the world.  
But my story actually starts with baseball. 
In 1984, I was drafted in the 8th round of Major League Baseball. After playing two years for the Detroit Tigers, an elbow injury cut my career short and ended my dream of playing in the major leagues. But my drive and motivation to become successful became stronger than ever.
Very soon, my passion became business.  
You see, I've been a competitive person my whole life. And I believe there's a real connection between athletes and successful business people. 
They see the whole picture. They understand how all the pieces fit together. They know how to work on a team, and they strive to achieve the same goal. 
Most importantly, they know how to WIN! 
In the business world, I found success by working at several global companies and never turning down a challenge or opportunity. This included accepting positions in nearly every area of business, from entry-level to the C-suite, all along the way gaining key experience and best practice knowledge. 
Because I've always believed the more you know, the more valuable you are. 
The truth is, I've seldom met a consultant that is truly hands-on, that treats your problems like their own. This is what makes me different, and it's what drives Prime Performance Services. 
I'm a firm believer that if you do what you've always done, you'll get what you've always got.
Don't avoid change—let's embrace it together.
Tackle your most pressing challenges today
Connect with one of our consultants to get started.